Reviews
WWT's waterlife magazine, January/March 2012 ". . . an excellent new book".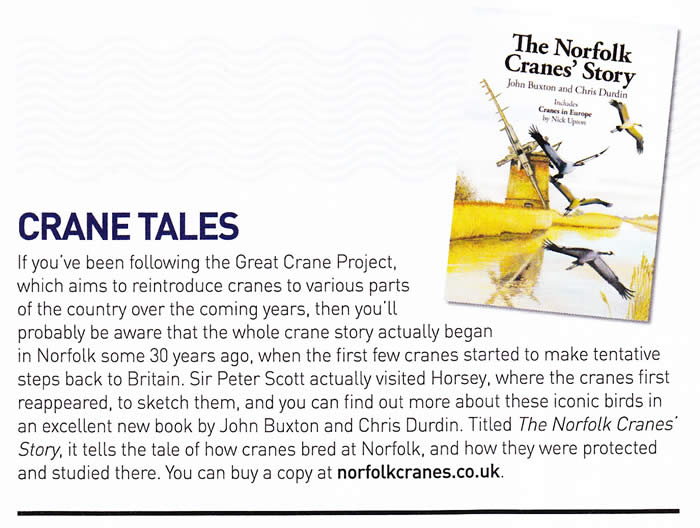 RSPB Birds magazine, Spring 2012 . . . in 'Bookends'
Broads Society, Harnser, January 2012
"... an interesting and inspiring read."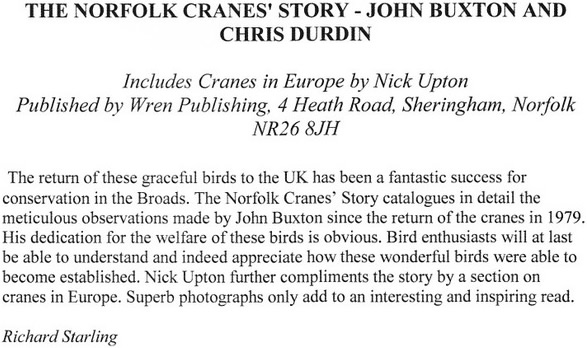 Norfolk Wildlife Trust, Tern, winter 2011
"... entertainingly relayed ... a definitive account of their story has long been overdue and this book fills the gap admirably" says Ed Parnell.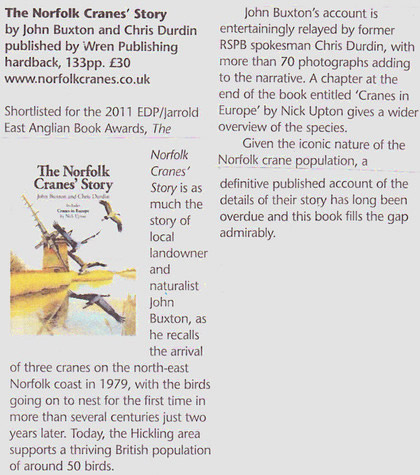 "A heartening and enthralling narrative." BBC Wildlife magazine
Writing in BBC Wildlife, November 2011, Richard Mabey says:
"It's been an extraordinary story of persistence and adaptation, which John Buxton – on whose Horsey Estate the colony first became established – has last set down on paper. The Norfolk Cranes' Story, co-authored with former RSPB press officer Chris Durdin, is a heartening and enthralling narrative.
"The Broadland cranes, in their early years, were one of the bird world's best-kept secrets. Now they are east Norfolk's greatest spectacle."
British Birds, September 2011. Mike Everett says, "Quite simply, it is splendid." Here's the review in full.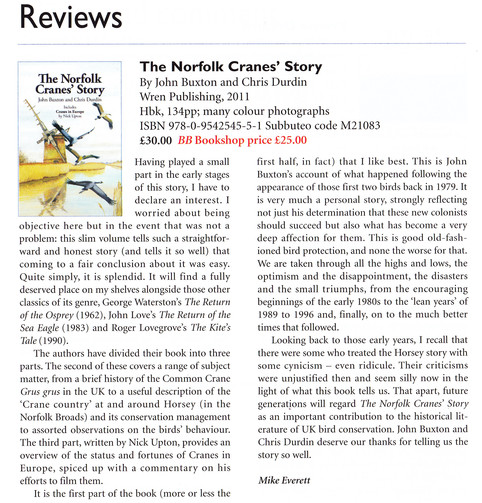 Or read the full BB review online here.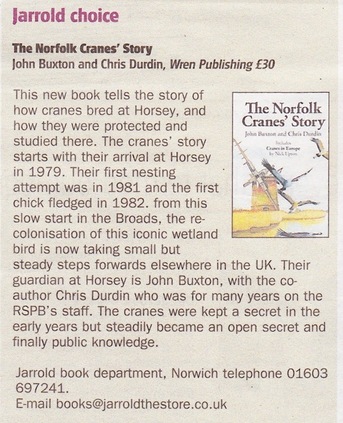 Above: Eastern Daily Press, books pages, 23 July 2011.
The main EDP coverage was a double page spread on 13 August - too big to scan!